Our flexible lithium ion batteries (LiBs) are based on a novel nanofiber sponge technology and its associated fabrication processes researched and developed by the Nano and Advanced Materials Institute (NAMI) in Hong Kong. The patent pending nanofiber structure makes the battery ultra-lightweight, more durable, flexible, safer, higher energy density and ionic conductivity than convention LiBs.
Researched since 2014, the technology has gain several awards including most recently the Gold Medal and the Prize of the Chinese Delegation for Invention and Innovation in the 45th International Exhibition of Inventions of Geneva 2017.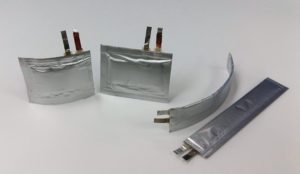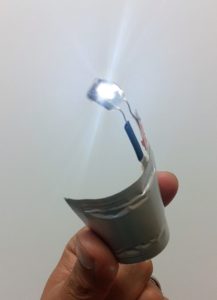 Key Differentiation
Ultra-thin – The complete packaged battery is 1.35mm thick.
Bendable & Twistable – The battery has high flexibility. In our bending tests, it maintain stable performance after 1000 cycles of bending radius 20mm. (See Figure below)
Enhanced Energy Density – The battery support high current. It can support 1C charging and discharging.
Safety – The nanofiber maintains a stable and safe electrolyte medium. Even if the battery is cut or pierced, there is no overheating or explosion. It will maintain power supply for a short period of time.
Customizable Form Factor – Lionrock has the flexibility to tailor make the battery to fit different dimensionsoffers customized form factor to suit the need of wearable industry startup ecosystem.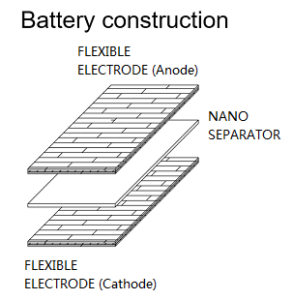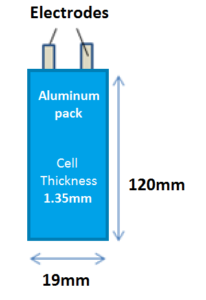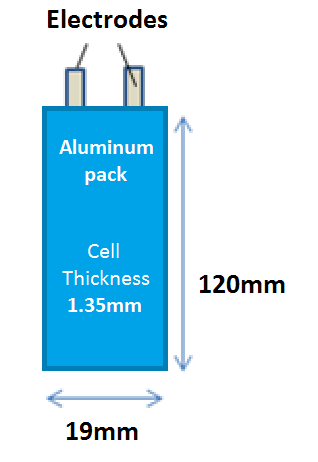 Specifications (Example for Watchstrap)
Item
Specifications
Model
3X12019 (Example size for watchstrap)
Cell Types
Rechargeable Li-ion Battery (Pouch Cell Type)
Cell Dimension
120(L) x 19(W) x 1.35(Thickness) mm
Weight
5.2g
Rated Capacity
CC_CV mode: 80mAh
Impedance
0.26Ω (±0.1Ω)
Standard Charges
0.25C (up to 4.2V)
Standard Discharges
0.25C (down to 2.7V)
Max Charge
1C
Max Discharge
1C
Operating Temperature
Charging: 0-45°C
Discharging: -10-+60°C
Limitless Possibilities
Our flexible batteries offer a degree of flexibility in the design of next generation wearables and IoT products toward user comfort and consumer adoption. We believe high flexibility and customization is the key to a diverse set of applications that is in the horizon, such as:
Power for smart watch and other wrist wearables
Consumer IoTs such as belts, backpacks, boots
Portable electronics
Medical devices
Interactive media, toys, games, VR/AR devices
Smart packaging
and much more …
To discuss your requirement, or request samples, please contact us here or email us at info@lionrockbatteries.com