Product
Lionrock flexible batteries are made in the form of thin film batteries to enhance bendability. The batteries combined with our new nanomaterial results in a much more durable, safer, cost effective and better performance battery than conventional LIB.
Thin Film Batteries Product Characteristics
Our batteries have been exhibited at CES (media coverage), IDTechEx Show (interactive discussion) and InnoVEX Taiwan (Interview). Interested in our flexible battery technology and you have crazy battery idea for your need? Great, we do customize batteries at small quantity.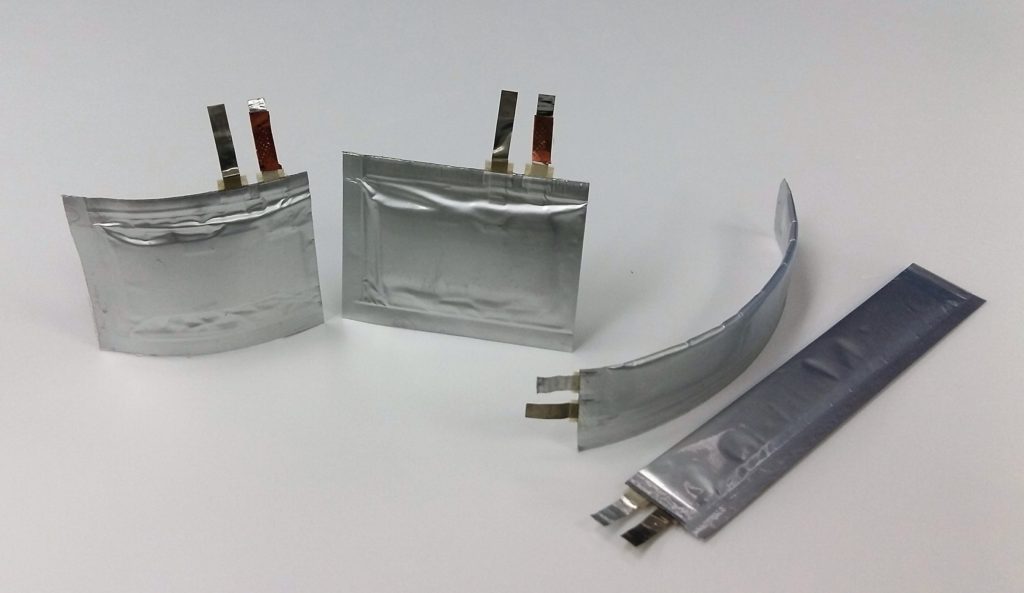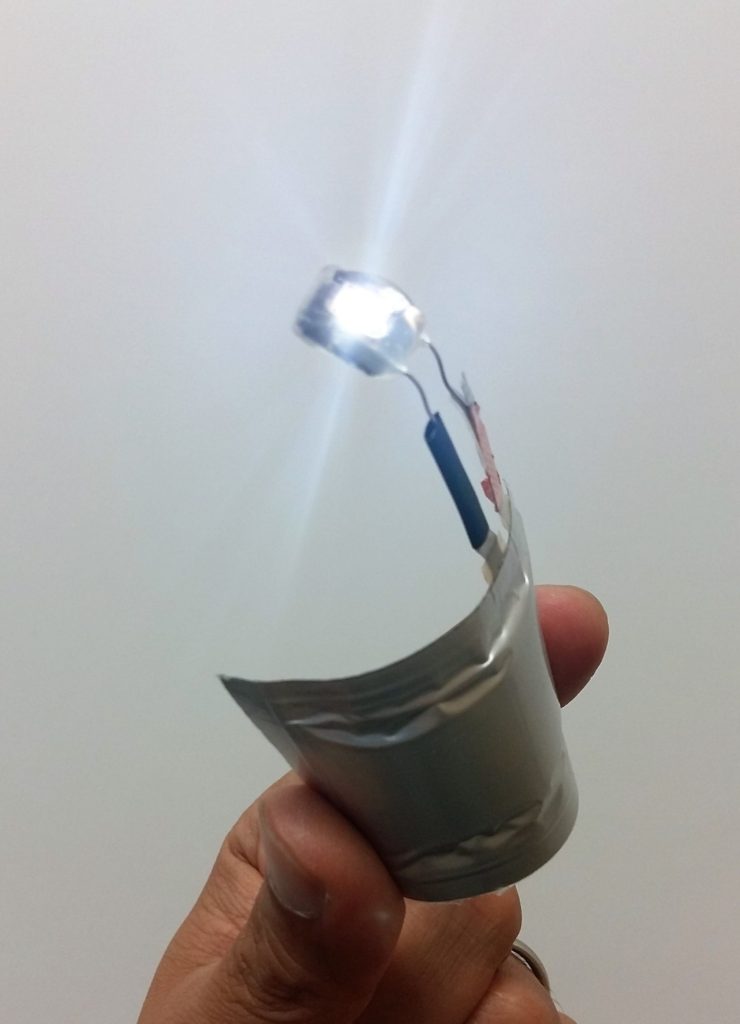 Ultra-thin
The cells are in the form of thin film batteries. Range of thickness vary from 0.6mm to about 2.2mm. Typical thickness is 1.35mm. Capacity varies with cell thickness.
Bendable & Twistable
The thin film batteries have high flexibility. In our bending tests, it maintains stable performance after 1000 cycles of bending radius 25mm. (Refer to bending test video).
Enhanced Energy Density
Lionrock's batteries are using lithium ion chemistry. The advantage of lithium batteries high energy density is maintained. The batteries also support high charge and discharge current. It supports 1.5C charging and 2C discharge. High C rate is especially important for wearables because battery has to keep small and sophisticate functions have high current demand.
Safety
The thin film batteries with nanofiber structure maintains a stable and safe electrolyte medium. Even if the battery is cut or pierced, there is no overheating or explosion. It will maintain power supply for a short period of time. (Refer to our test videos).
Customizable Form Factor
Align with our mission to maximize power storage for wearables, Lionrock offers custom-made service. We tailor make batteries to fit different dimensions. We discuss with clients the device design in order to best place the batteries to maximize energy storage as well as maintaining best user comfort.
Thin Film Batteries Product Specifications
Item
Specifications
Model
LRF120025015
Cell Types
Rechargeable Li-ion Battery (Pouch Cell Type)
Cell Dimension
120(L) x 25(W) x 1.5(Thickness) mm
Weight
6.5g
Rated Capacity
CC_CV mode: 110mAh
Impedance
0.26Ω (±0.1Ω)
Standard Charges
0.5C (up to 4.35V)
Standard Discharges
0.5C (down to 3.2V)
Max Charge
1.5C
Max Discharge
2C
Operating Temperature
Charging: 0-45°C
Discharging: -10-+60°C
Specification of model LRF120025015
Subscribe To Our Newsletter

Stay in touch with us to get latest news and special offers.
Address
2A Freder Centre, 68 Sung Wong Toi Road, Kowloon
Email Us